Cover Letter Builder
Tailor your Cover Letter to Fit your Professional Profile Perfectly
Online Cover Letter Builder with additional Resume Help
HR-approved Cover Letter Templates for all jobseekers
Expert Cover Letter Tips and Practical Examples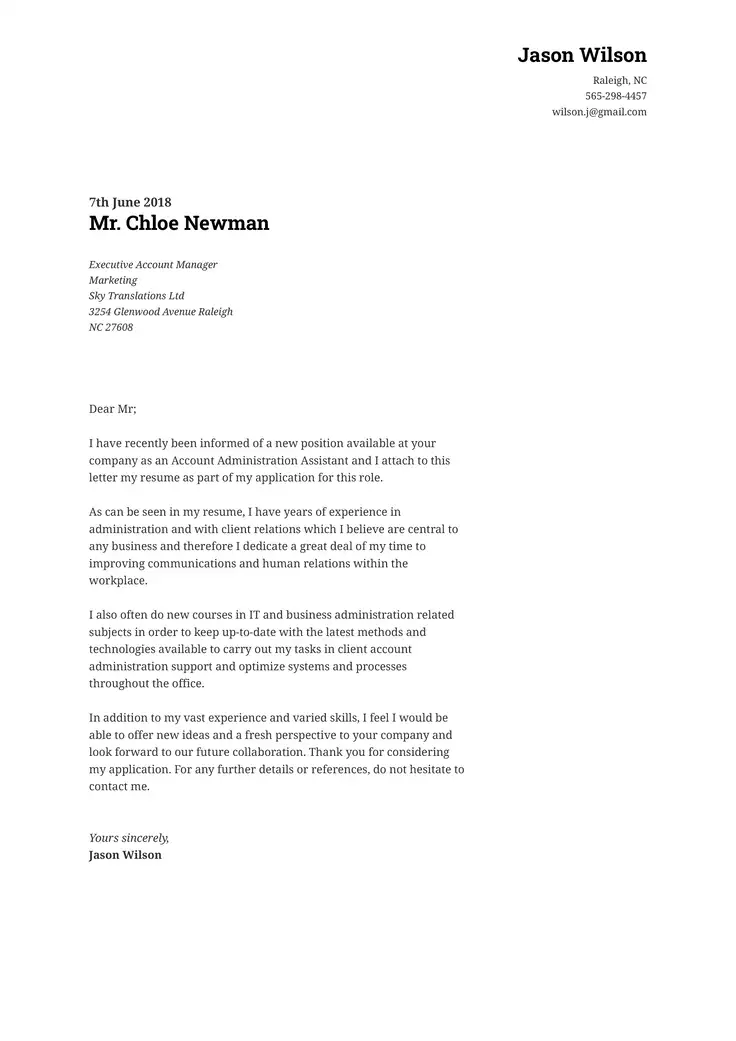 ONLINE COVER LETTER GENERATOR
Help your Job Search along by creating a well-written and structured Cover Letter
Pick the Right Cover Letter Template
Escoge un modelo de carta de presentación que se ajuste a tu perfil laboral
Personalize your Professional Cover Letter
Customize the Cover Letter Template to fit your individual needs
Download your Convincing Cover Letter
Send your application to prospective employers, complete with a Tailored Cover Letter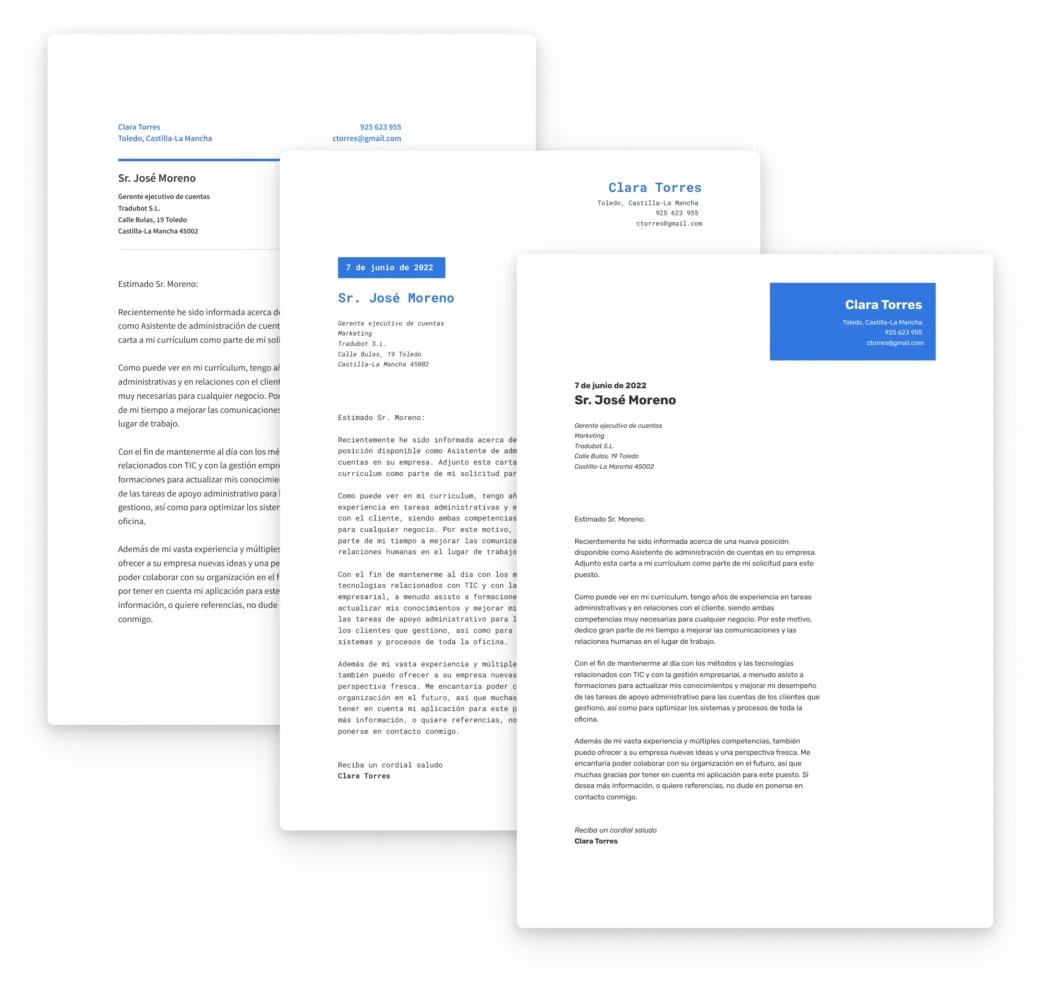 What is a Cover Letter?
If you're applying for a first job or changing careers after an extended period in the same industry or company, you could well be asking yourself 'What is a cover letter?'. Don't let yourself become overwhelmed by all the information and online cover letter guides.
A cover letter is no more and no less than an introductory letter to a potential employer displaying your qualifications and presenting your professional profile to accompany your resume. Using a Cover Letter Maker will make the whole process quick and simple for any jobseeker from any background!
COVER LETTER FOR A JOB
Create multiple cover letters in a range of languages to suit your profile and tailor them to the job on offer.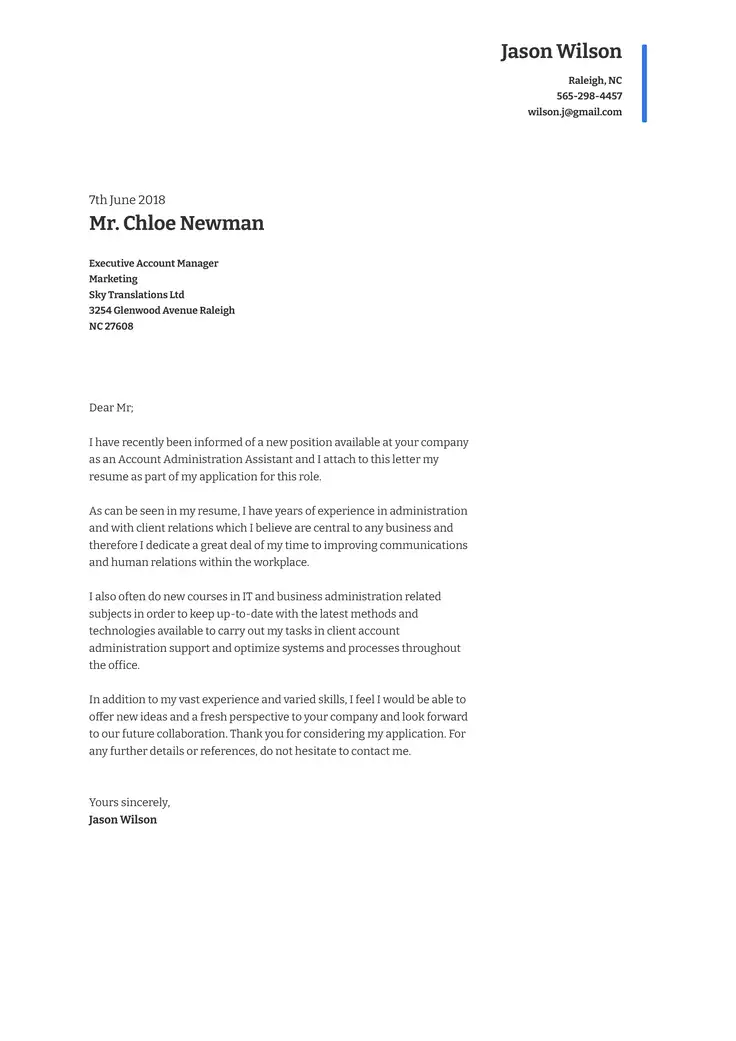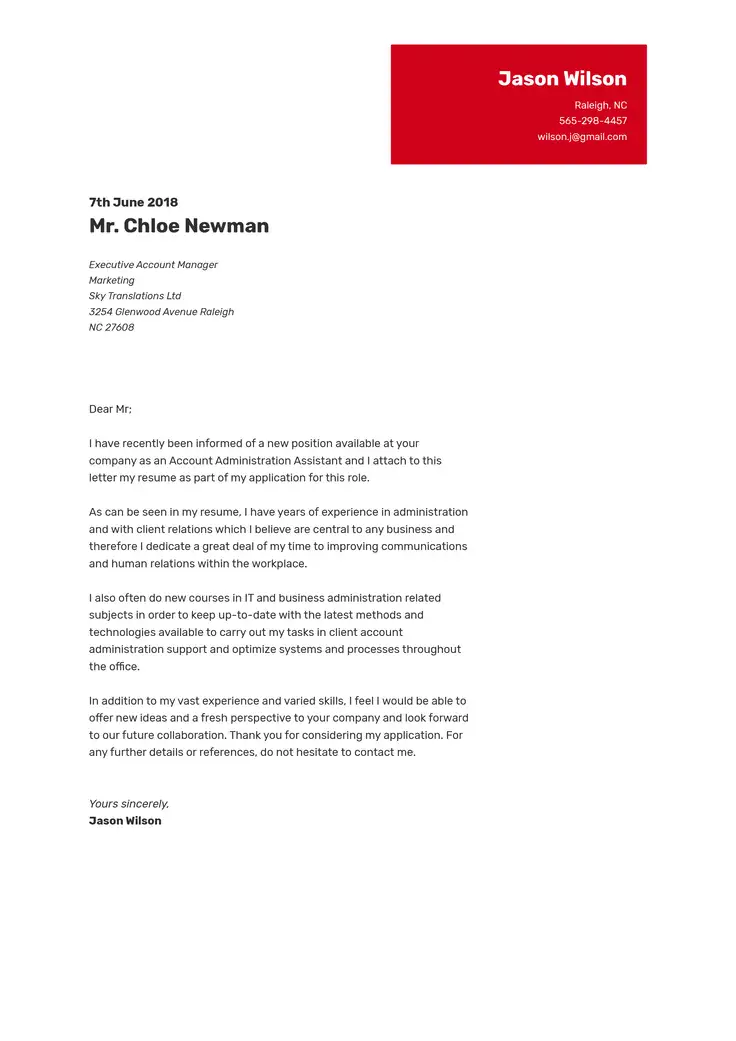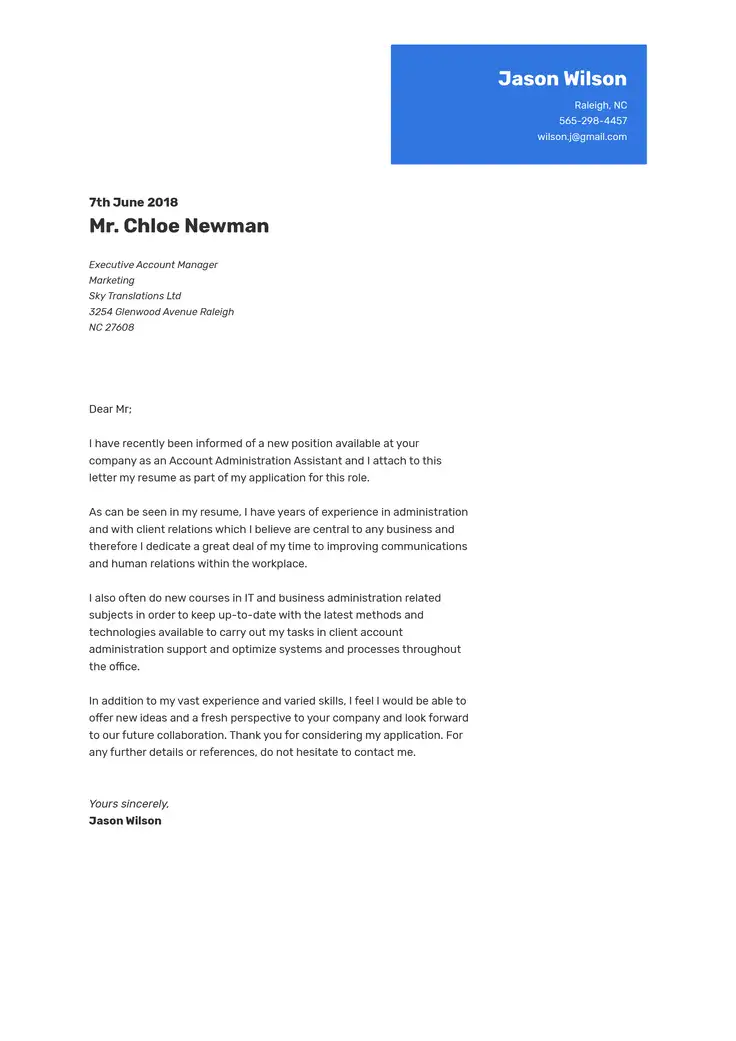 HOW TO MAKE A COVER LETTER
Creating a Cover Letter can be quick and easy with an online Cover Letter Builder that helps you construct an eye-catching introductory letter to sell your profile to potential employers
Quick and Easy Online Cover Letter Builder
Edit your Cover Letter in just a few minutes with our intuitive tool
Updated Cover Letter Advice
Stay informed with Recruitment News and Resume and Cover Letter Tips
Efficient Cover Letter Templates
Choose a cover letter template that matches your needs
Built-in Course and Job Search Engine
Check out our online Professional Course and Job Search to find vacancies
SUCCESS STORIES
Patricia McKenzie

"I'm super happy with the services offered by CoverLetterCoach. They helped me to do something I hadn't been able to do in years: Write a job-worthy cover letter, that got me an interview at my current company! A great, practical tool for jobseekers!
Brett C. Matthews

"I found CoverLetterCoach really easy to use and was able to write up various, very well structured cover letters to go with my job applications when I was looking for work with more responsibility. I'm glad to have used the platform because I landed a great position.